Teide is the highest peak in Spain. A volcano with a height of 3,718 meters above sea level, located in the center of the island of Tenerife. It is also the third largest volcano in the world from its base on the ocean floor.
Around Teide you can find a wide variety of volcanic landscapes and curious rock formations, caves, solidified lava flows, lava materials…
This National Park, declared a World Heritage Site by UNESCO in 2007, is also a European Diploma by the Council of Europe and is part of the Red Natura 2000 Sites, being the most visited national park in Europe with figures of over 3 million visitors per year.
The park was created in 1954 and covers almost 19,000 hectares. It is surrounded by the Corona Forestal Natural Park, a protected natural area of more than 46,000 hectares, the largest in the Canary Islands.
This area of the island is a wonder of nature from a geomorphological point of view, with unique structures on the planet such as the Teide-Pico Viejo stratovolcano, or the Las Cañadas del Teide caldera, a large depression formed by explosions and landslides result of volcanic activity.
To all this we must add its wealth of flora and fauna, with a large number of endemic and exclusive species of the park. Like for example the lizards, which delight visitors. Or the tajinastes, very characteristic plants that sprout only once a year and can reach heights of more than 2 meters.
What to see in Teide National Park?
The entire park itself is worth seeing and strolling around with ease. But there are a series of places of special relevance that we point out here so that you can take advantage of and enjoy your visit to the fullest:
How to get to Teide National Park?
The TF-21 road crosses the Teide National Park. It can be accessed from La Esperanza, going up towards Teide, from Arafo taking the TF-523 road towards Teide, or from Vilaflor in the southern part of the island. You can also take the TF-38 road from the municipality of Guía de Isora and go up towards Teide.
To get there by bus you can take line 348 that leaves from Puerto de la Cruz, or line 342 that leaves from Costa Adeje. You also have at your disposal line 341 that takes you through the interior of the national park, passing through the Parador de Turismo, Las Cañadas del Teide, El Portillo Alto, the Visitor Center and Portillo Bajo.
It is also common to hire a taxi to take you to the National Park and take you on a route through the most common places of interest. Ideal for families and couples to enjoy the park with total comfort and speed.
More images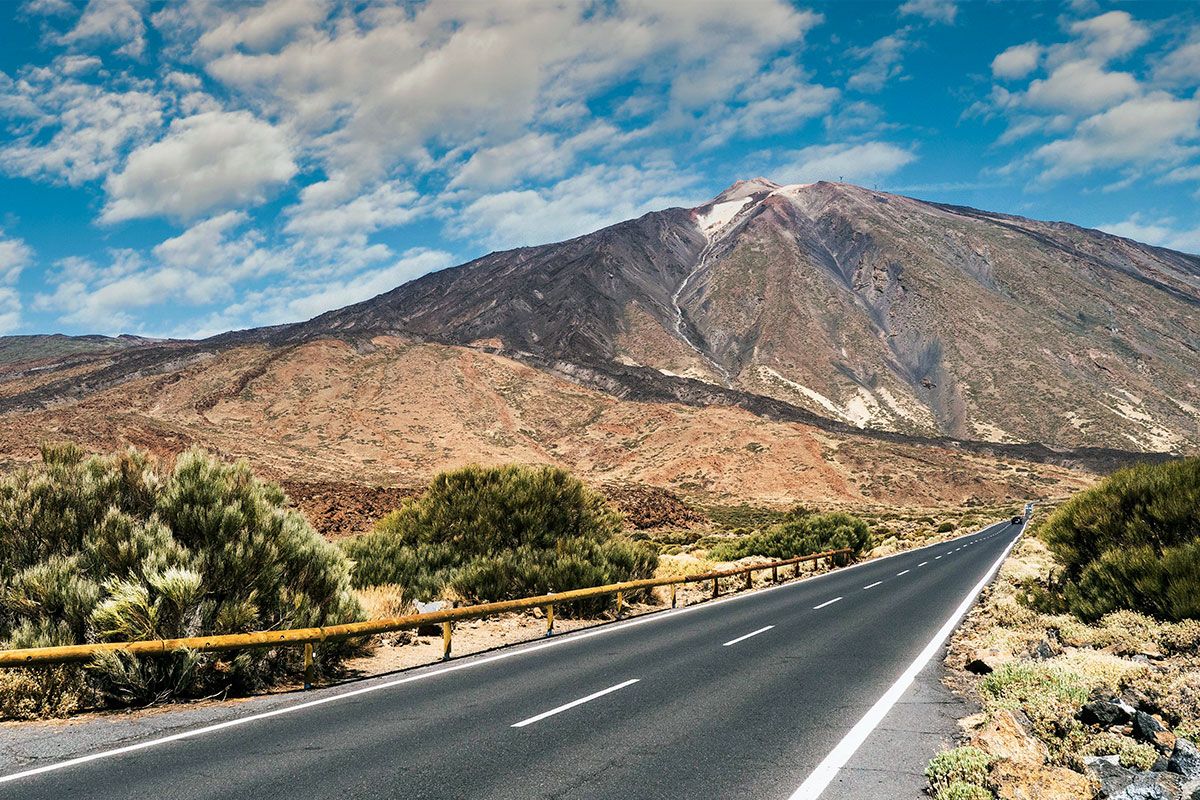 More about Teide National Park