Located in the Teno massif, in the northwest of the island, the Masca hamlet is one of the most unique and beautiful population centers.
Surrounded by nature, ravines, rocks and slopes, the Masca farmhouse is a highly recommended visit by itself, or you are already touring the Teno Rural Park.
Charming houses, steep streets, gardens and orchards, cobbled walkways, restaurants and craft shops are some of the things you can find on your visit to the village.
Lovers of hiking will find in this area one of the most popular trails on the island: the descent of the Masca ravine. This route requires advance booking.
As a place of interest you can also visit the Ethnographic Museum of Masca, where you can delve into the architecture and way of life of the ancient inhabitants of the area.
The road that leads to Masca, steep and full of curves, is one of the favorites for bikers and people who like to drive through unique places.
How to get to Masca?
Through the TF-436 road that connects Buenavista del Norte with Santiago del Teide.
The most common way to get there by private or rental car is to go to Santiago del Teide and take the road that leads to Masca, located in the center of town and duly signposted.
There is a bus stop next to the village. You can take line 355 that connects Buenavista del Norte with Santiago del Teide. Or line 365, which also departs from Buenavista del Norte and ends in Masca.
The town also has a taxi stop. It is common for hikers to come from Los Gigantes, to descend the Masca ravine and return by sea to the port of Los Gigantes with a previously hired boat.
Weather for the next days
Masca, Spain
More images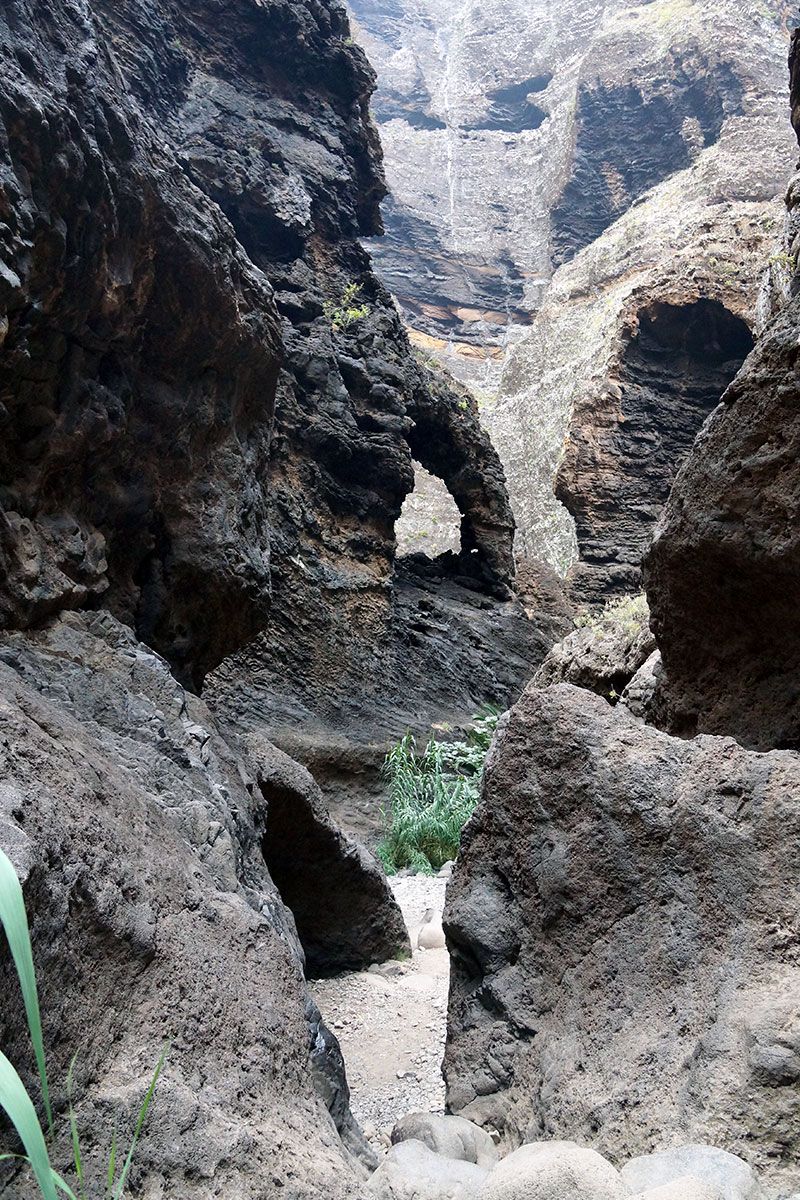 More about Masca