La Orotava is a municipality in the north of Tenerife and one of the oldest population centers in the Canary Islands.
It was founded at the end of the 16th century once the Castilian conquest of the islands had finished.
The old town is situated in a valley, the Valle de La Orotava, which stretches from the Teide National Park (including the peak of El Teide) and descends to sea level.
The old town of La Orotava is very well maintained and has a great architectural heritage, beautiful cobbled streets, gardens and squares with views of the valley. So much so that it was declared a National Historic-Artistic Site in 1976 and is included in the Inventory for the Protection of European Cultural Heritage.
With more than 40,000 inhabitants, it is one of the municipalities with the largest resident population on the island.
It is well worth strolling through the historic center of the town, visiting the town hall and its square, the Church of La Concepción (called the Basilica or Cathedral of La Orotava), the Liceo Taoro and its gardens, the Victoria Garden, some of the old mansions from the old town…
It is especially interesting to visit the town during the Corpus Christi festivities, in which artisans draw huge tapestries on the ground with sand and flowers of different colors and textures. And the popular pilgrimage of San Isidro, in which residents take to the streets with their typical costumes, carts, cattle and animals, playing popular Canarian music and distributing traditional food and wine from the area to all visitors who want to come to town in that special day.
How to get to La Orotava?
Arriving by car is easy, as all you have to do is take the TF-5 northern highway and take the detour that leads directly to the heart of La Orotava at kilometer 33 of the highway. It can be difficult to find parking in or near the old town.
By bus, there are multiple lines that stop at the La Orotava bus station, either from Puerto de la Cruz or from Santa Cruz, such as lines 101, 102 or 104. Line 108 connects Los Realejos with La Orotava. Therefore, if you are in the south of the island of Tenerife and you want to get to La Orotava by bus, you will first have to get to Puerto de La Cruz, Los Realejos, La Laguna or Santa Cruz de Tenerife, and change to a line that leads to The Orotava.
Of course, to make the most of the day and not waste hours in transfers, if you are in the southern part of the island, a taxi is the fastest and most effective way to get to La Orotava. The same happens if you are in a municipality in the north other than Los Realejos, Puerto de la Cruz, La Laguna or Santa Cruz: the taxi is also the best option.
Weather for the next days
La Orotava, Spain
More images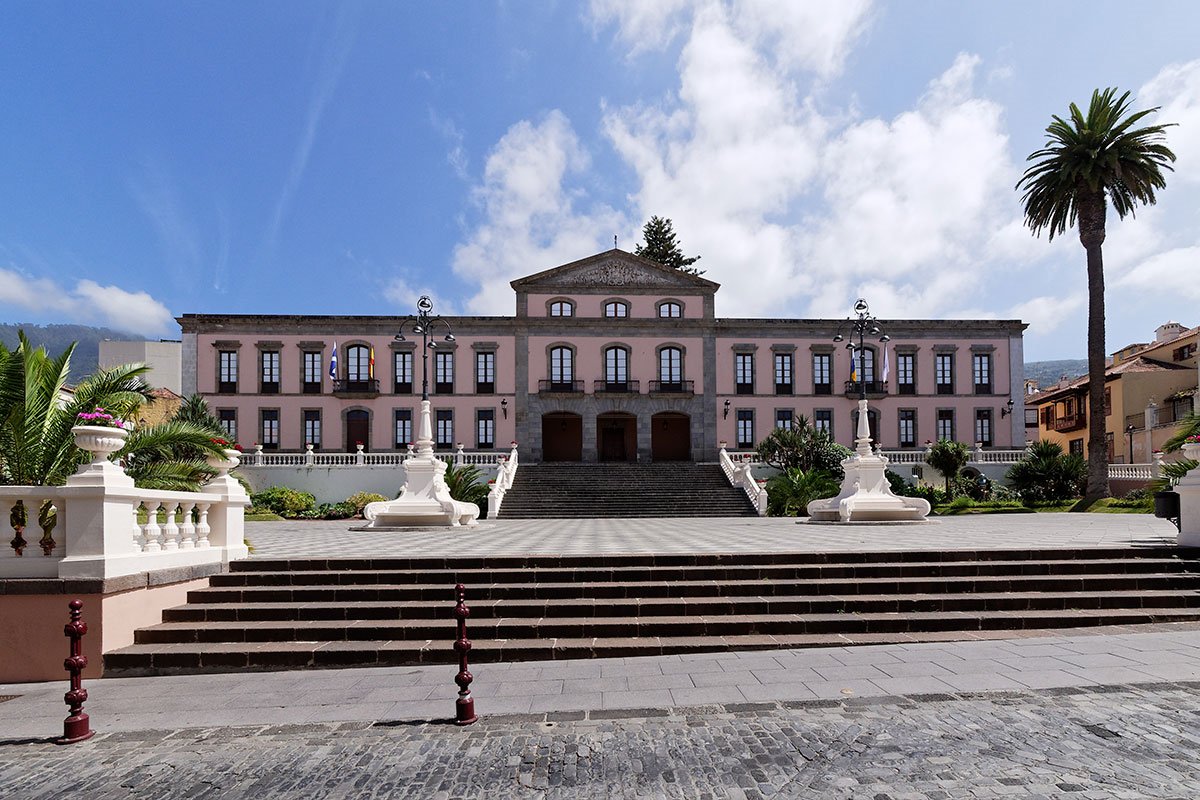 More about La Orotava