It is one of the most popular beaches and preferred by tourists, very sunny and quiet, ideal for a day of relaxation.
It is located in Costa Adeje, near other popular and tourist beaches such as Fañabé beach.
It usually has the Blue Flag badge, which is a guarantee of quality, both for the water and the services it offers.
It is a beach with clear sand and calm waters thanks to its breakwaters, almost 60 meters wide and more than 350 meters long, with ramps and accesses adapted for people with reduced mobility.
Nearby there are several restaurants, cafes, exclusive hotels, small shopping galleries… arranged on a maritime avenue that is also great for walks, and that connects with other beaches and coves in the area.
It is a family beach, ideal for the enjoyment of both the youngest members of the family and the oldest.
What services does Playa del Duque offer?
It is very well equipped and maintained. It has toilets, footbaths, trash cans, showers and changing rooms, rental of hammocks and umbrellas, cleaning and lifeguard services.
The access to the beach is accessible and comfortable.
There are also public parking spaces nearby, although it can be difficult to find a space.
On the maritime avenue that runs next to the beach, you can find cafes, restaurants, shopping galleries, souvenir shops…
How to get to Playa del Duque?
By car you must take the southern highway (TF-1) and take exit 76 in the direction of Playa Fañabé. You will see signs and indications that indicate the direction to Playa del Duque.
By bus you must get to the Costa Adeje Station by taking any line that passes or ends at this station, such as line 111 that leaves Santa Cruz and passes through Los Cristianos. Once at the Costa Adeje Station, take line 452 or 467, both stop near Duque beach.
Another option is to take a taxi to the beach when you arrive at the Adeje Station. Or take it directly from some of the municipalities and towns in the south of the island (Los Cristianos, Las Américas, Adeje…).
Weather for the next few days
Costa Adeje, Spain
More images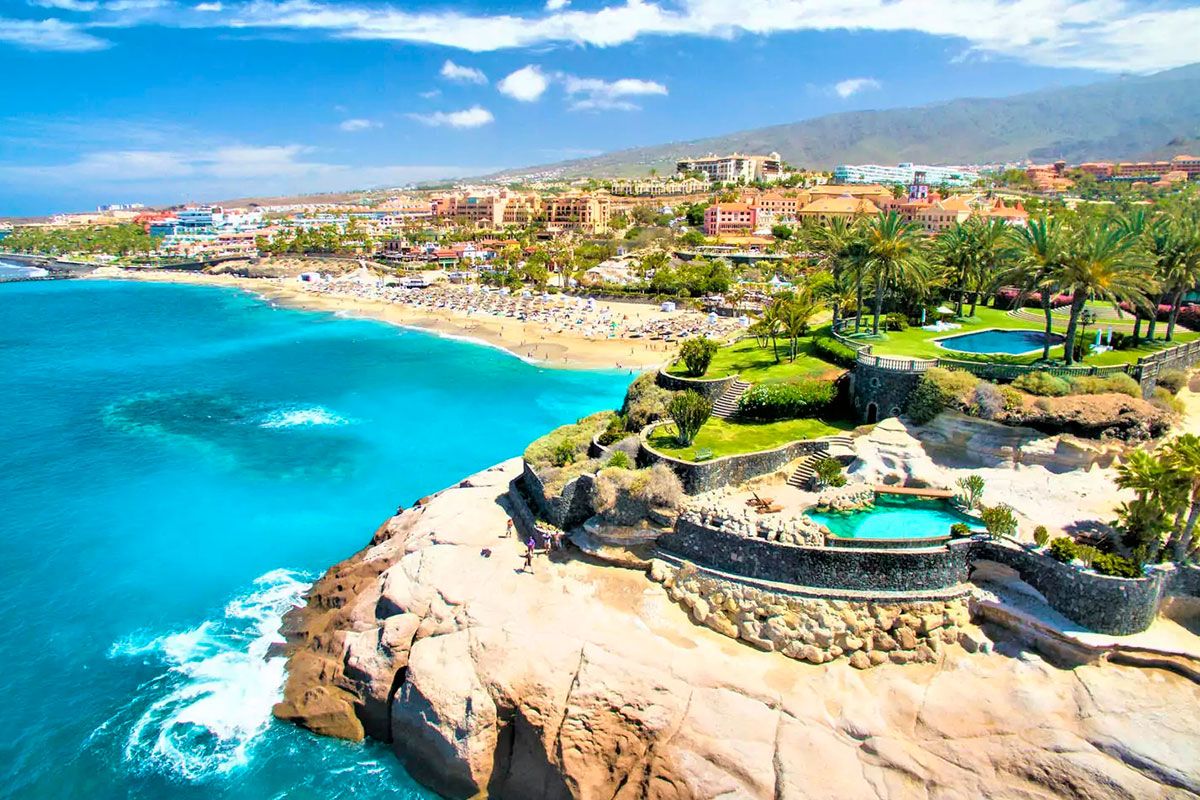 More about Playa del Duque