Siam Park is a water park located in the town of Costa Adeje, in the south of Tenerife.
Inspired by traditional Thai architecture, it is one of the most famous and recognized water parks in the world. Between 2014 and 2019 it was voted the best water park in the world by TripAdvisor users.
It was inaugurated in 2008, belongs to the Loro Parque group and has several world records to its credit.
Among its attractions, the park offers various slide designs and structures, some more familiar, others more extreme for adrenaline lovers, and others for relaxation.
It also has the longest and steepest lazy river in the world, as well as an artificial beach capable of generating artificial waves of up to 4 meters.
In addition to the main attractions, in the park you will find aquatic animals (fish, sea lions…), swimming pools and bathing areas, terraces and sunbathing areas, shops, restaurants and a wide range of services.
What services does Siam Park offer?
You will find guards and lifeguard services to ensure the safety of users and the proper use of the facilities.
There are shops and restaurants at affordable prices where you can buy drinks, have lunch or simple snacks.
It has changing rooms with showers, where you can also rent lockers and towels.
Throughout the park you will find beach furniture, such as free hammocks and umbrellas available to users.
It has 3 private VIP cabins with capacity for 4 people, as well as a VIP villa with capacity for up to 15 people.
How to get to Siam Park?
The park is next to the Autopista del Sur (TF-1) near Adeje.
By car, all you have to do is take exit 74 if you are coming from a location further north or close to Santa Cruz, and you will immediately see Siam Park. If you come from further south you will have to leave the TF-1 at exit 73 and follow the signs that lead to the water park.
If you go by bus, the best option is to go to Costa Adeje and get off at the Magma stop, or at the Costa Adeje Bus Station. From there, walk to the water park in a journey that will last about 10/15 minutes.
To get to Costa Adeje by bus you can take lines 110 and 111 that depart from Santa Cruz. From Los Cristianos line 447, and from Guargacho / Costa del Silencio line 467.
Due to the proximity of the park to the highway and the good road access there are, it is common for residents of the area and tourists to take a taxi, both to go to the park and to Siam Mall, the shopping center located right next door.
Weather for the next days
Costa Adeje, Spain
More images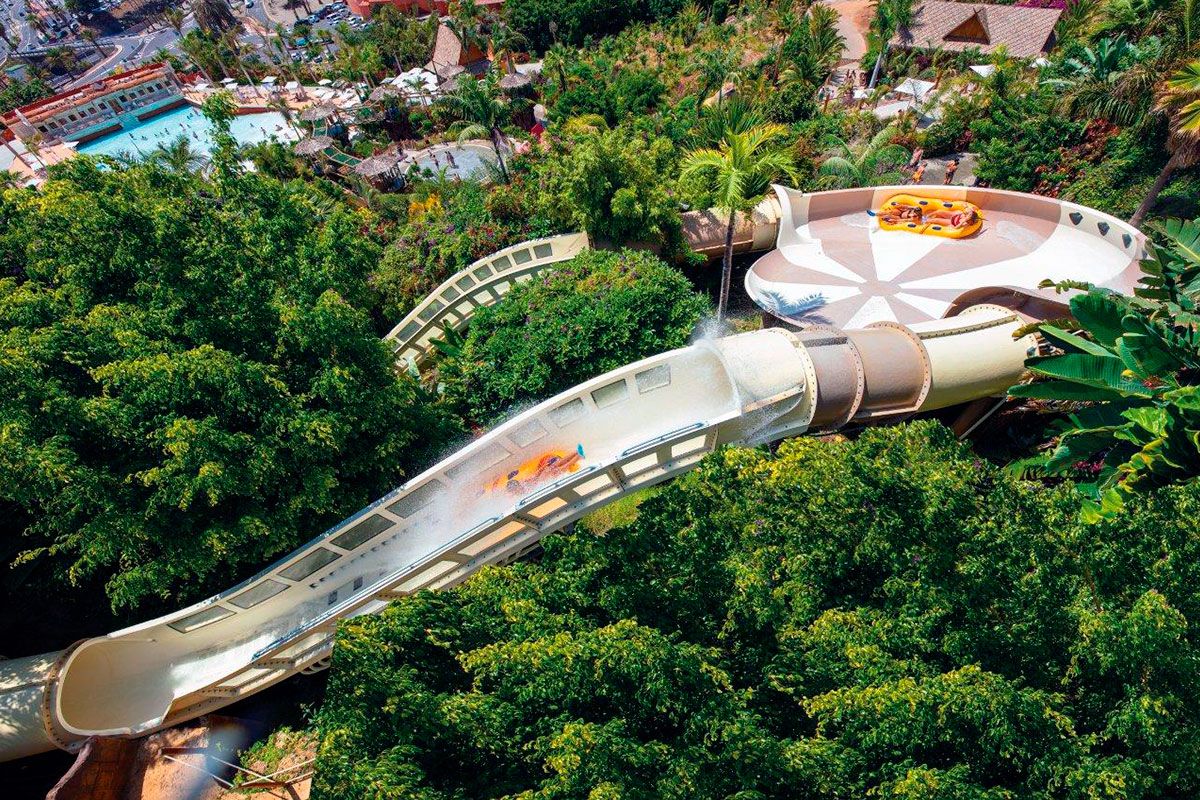 More about Siam Park