Monkey Park is a zoo specialized in monkeys and primates in the town of Los Cristianos, Arona, in the south of Tenerife.
The zoo is not very big, but it is quite beautiful and pleasant to visit. It has a large number and variety of primates, such as lemurs, varieties of marmosets, squirrel monkeys, drills and several types of chimpanzees.
The visitor can also enjoy other animal species, such as a great diversity of birds, giant tortoises, iguanas, Cuban crocodiles, snakes…
One of the great advantages is that the non-dangerous species are found in large cages and receptacles that you can walk through in the park, and also be able to feed them. To do this, at the reception they sell small food boxes with fruits and vegetables that are part of their regular diet.
It is a very familiar and not very crowded zoo, with no shows or performances that stress the animals. Ideal to spend a few hours touring it at your leisure, whether with children, family or groups of friends.
Ticket prices are affordable, and you can pay by card or cash.
What services does Monkey Park offer?
The park has a large private parking for its visitors.
At the reception you can buy water, drinks, some snacks and boxes of food for the animals.
Next to the reception you can also buy some souvenirs such as magnets or postcards.
It has a bathroom, litter bins along the route… and caretakers who will ensure the well-being of the animals and the good behavior of the visitors.
If you wish, it has a paid professional photography service, with parrots and birds, so you can take it as a souvenir.
How to get to Monkey Park?
Monkey Park is located on the outskirts of Los Cristianos. Going on foot is not viable since you have to walk and go through streets and roads without a shoulder or pedestrian crossing.
In addition, it does not have bus stops relatively close, so the only options are by car (private or rented) or by taxi.
The exact address is Camino Real LLano Azul (TF-662), number 17. A road that runs parallel to the southern highway (TF-1).
It is best to enter the coordinates in the GPS of the car or smartphone and follow the instructions.
The taxi ride to Los Cristianos is short. For this reason it is common to see tourists arrive by taxi to the park. There are even usually taxi drivers waiting in the parking lot to pick up visitors who have finished their visit and take them back to their destination.
Weather for the next few days
Los Cristianos, Spain
More images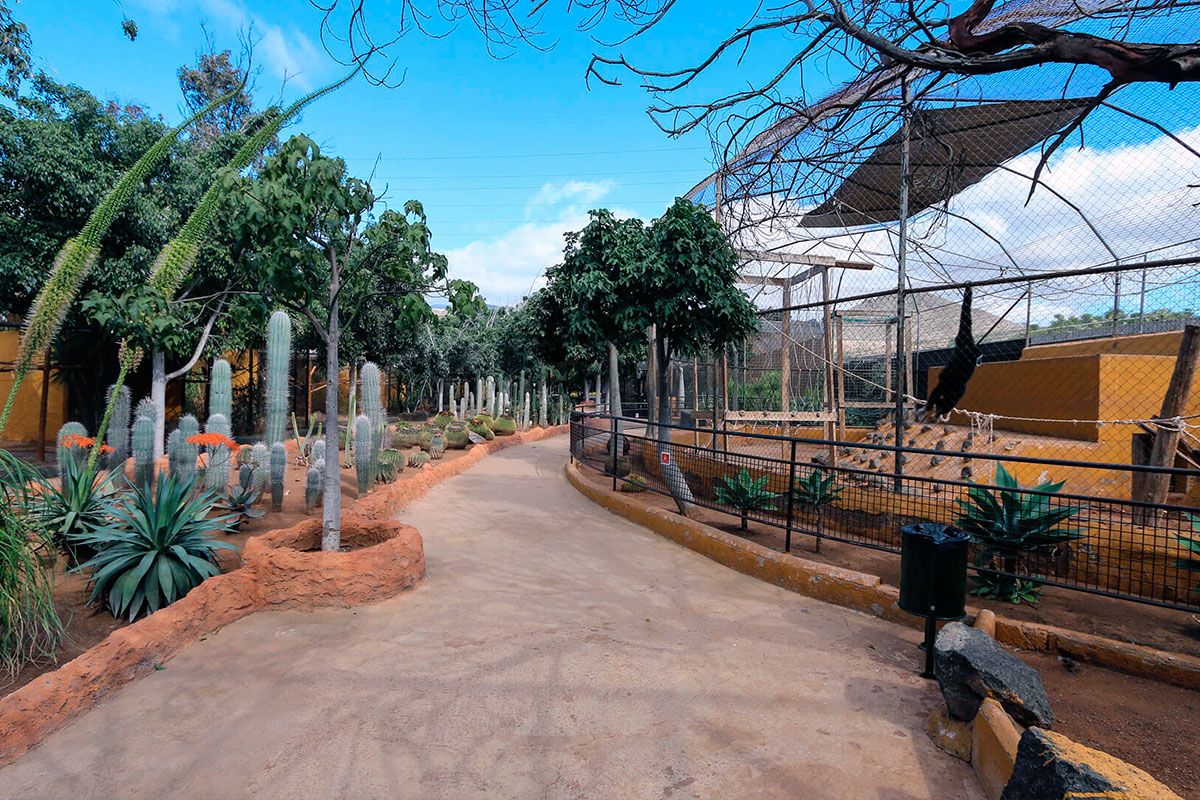 More about Monkey Park