Castillo San Miguel is a modern castle with a medieval appearance in the town of Aldea Blanca, in the municipality of San Miguel. Different shows are held there, the most famous and well-known being the medieval show with dinner.
In the show there is first a royal reception in the hall. It continues with a story of knights, kings, courtiers… that leads to a medieval tournament of 2 teams of 6 knights while dinner is served.
In the tournament the knights will show their skill with the javelin or the sword, while performing acrobatics on Spanish horses. There is also a show with fires and bird flights.
While enjoying their dinner, the spectators will divide into two sides to support their team of knights.
It is a family show for all ages. The food and menus are adapted for children and adults.
Tickets can be purchased on the official website, at local travel agencies and collaborating establishments.
They have buses to transport clients from the tourist areas to the castle.
What services does the Castillo San Miguel offer?
They offer various types of shows, such as a flamenco show. Although the most famous is the medieval dinner and show.
You will find trash cans, bathrooms, and a large number of staff willing to help you.
They have a bus to transport their clients, as well as a parking area.
How to get to Castillo San Miguel?
Getting there by car is easy. You must take exit 62 of the Southern Highway (TF-1) towards San Miguel. Continue along the TF-65 road in the direction of Aldea Blanca and you will easily find the castle.
Right in front of the castle there is a public bus stop. Line 484 pass through it, covering the route between Granadilla and Las Chafiras. And line 486 from San Miguel to El Fraile.
If you are in a southern town such as El Médano, Los Cristianos, Playa de Las Américas, Costa Adeje, Golf del Sur… you can take a taxi to save time and arrive directly.
Weather for the next few days
Aldea Blanca, Spain
More images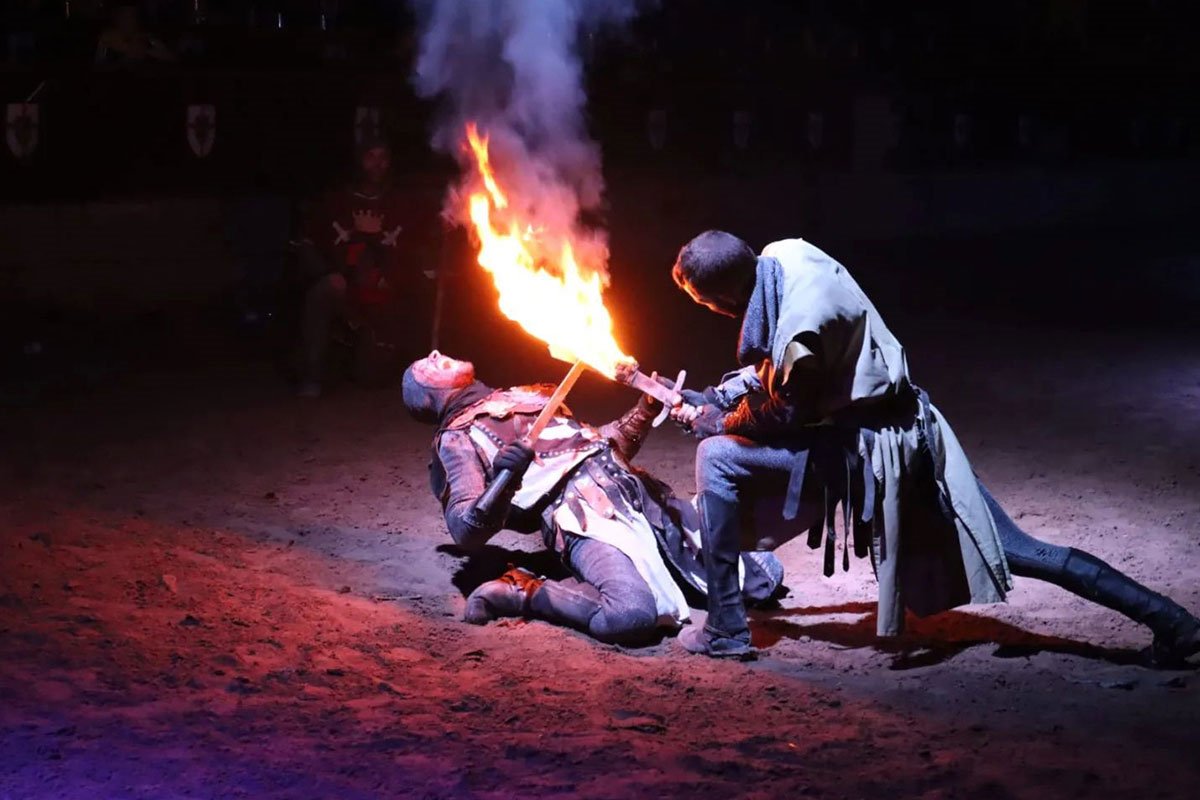 More about Castillo San Miguel