Located in the municipality of Adeje, in the south of the island, the Hell Ravine is a protected nature reserve of just over 1,800 hectares, characterized by the presence of deep ravines separated by hills.
Through the main route that crosses the ravine we can find different geological formations of interest, such as the Roques del Conde, Imoque and Abinque.
At a certain point of the route, we will be accompanied by a small stream of water, which starts from a waterfall that is at the end of the route.
Regarding the vegetation, we can find willows (which are in decline in the Canary Islands) and thermophilic and monteverde-type vegetation, such as the dragon tree, marmulán, and some pine specimens in the highest areas.
Regarding the fauna, snails and slugs abound, in addition to a large number of endemic insect species.
In some areas small stones may fall, which is why access to the ravine is controlled and it is compulsory to wear a protective helmet, which is provided at the beginning of the route. It is also mandatory to wear suitable footwear (access with beach sandals is not allowed).
The approximate duration of the route is 3.5 hours, with a length of 6.5 kilometers and a maximum drop of 200 meters. Due to the weather, the tour can only be done in the morning.
Capacity is limited to 300 people per day, so it is advisable to book the excursion in advance through the official website barrancodelinfierno.es, available in several languages.
How to get to the Barranco del Infierno?
By car we must go to the town of Adeje (not to be confused with Costa Adeje), around km. 81 of the TF-1 South Highway. We must park in the area, in the highest part of the town, and walk up a small steep slope that leads to the access point to the ravine.
The indications to reach the ravine are perfectly signposted.
By bus we can take line 417 that starts from Costa Adeje and passes through the center of Adeje, or lines 473 and 447 that start from Los Cristianos. If you come from the north of the island you can also take line 460 that leaves from Icod de los Vinos.
Arriving by taxi is a good option if you are in the south of the island, since apart from getting to Adeje quickly on the highway, the taxi will be able to leave you near the entrance to the ravine and avoid you going up the steep access slope.
More images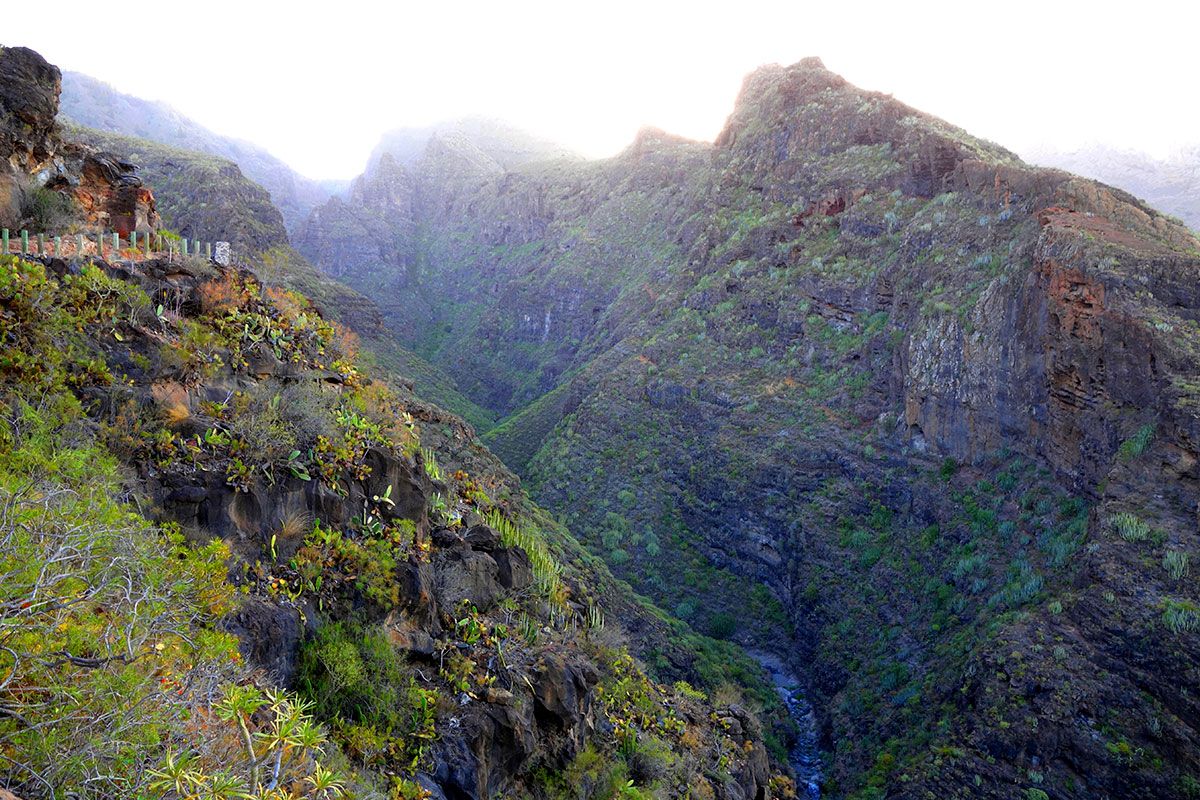 More about the Barranco del Infierno