It was the first city on the island, the former capital of Tenerife and home to the only university on the island, the University of La Laguna.
It is located just over 500 meters above sea level. It is the second largest city on the island, with around 158,000 inhabitants. Along with Santa Cruz de Tenerife and other small nearby towns, it forms the metropolitan area of Santa Cruz de Tenerife.
In 1999 it was declared a World Heritage Site by UNESCO.
In the center of San Cristóbal de la Laguna you can find old cobblestone and pedestrian streets, mansions and perfectly preserved colonial architecture buildings, squares, gardens, a large number of shops and restaurants.
In San Cristóbal de La Laguna there is a great religious devotion, being its Holy Week the most famous and popular on the island and in the Canary Islands in general.
It also highlights its atmosphere at Christmas time, in which the City Council and shops make a large investment to illuminate and revitalize the streets of the city center.
La Laguna is also the headquarters, among others, of the Institute of Astrophysics of the Canary Islands, the Diocese of Tenerife and Tenerife North Airport.
Several streets in the town center are pedestrianized, with squares, shops and a good number of religious and emblematic buildings, which makes it an ideal place for family outings and visits of different types, both cultural, historical-artistic or gastronomic.
Without a doubt, the town of San Cristóbal de La Laguna is a place that you cannot miss on your visit to Tenerife.
How to get to San Cristóbal de La Laguna?
From the south of the island, you can drive along the TF-1 motorway towards Santa Cruz, and take the detour at Santa María del Mar to take the TF-2, and then continue along the TF-5 (north highway) to La Laguna.
From the north or from Santa Cruz de Tenerife, take the TF-5 motorway in one direction or another towards La Laguna.
La Laguna has its own bus station to connect with Tenerife North Airport and various neighborhoods in the municipality. To get to La Laguna from Santa Cruz you can take several lines, such as the 015 or 014. If you are in the south, the most common is to go to Santa Cruz and then take one of these lines.
If you are in the north of the island you can take almost any bus line that goes to Santa Cruz, as most of them stop at the La Laguna station. Such as line 103, which connects Santa Cruz with Puerto de la Cruz.
The most comfortable option if you arrive in Tenerife from the North Airport is to take a taxi. If you are in the vicinity of the metropolitan area or in some towns in the north, by taxi you will immediately arrive at La Laguna.
Weather for the next days
Santa Cruz de Tenerife, Spain
More images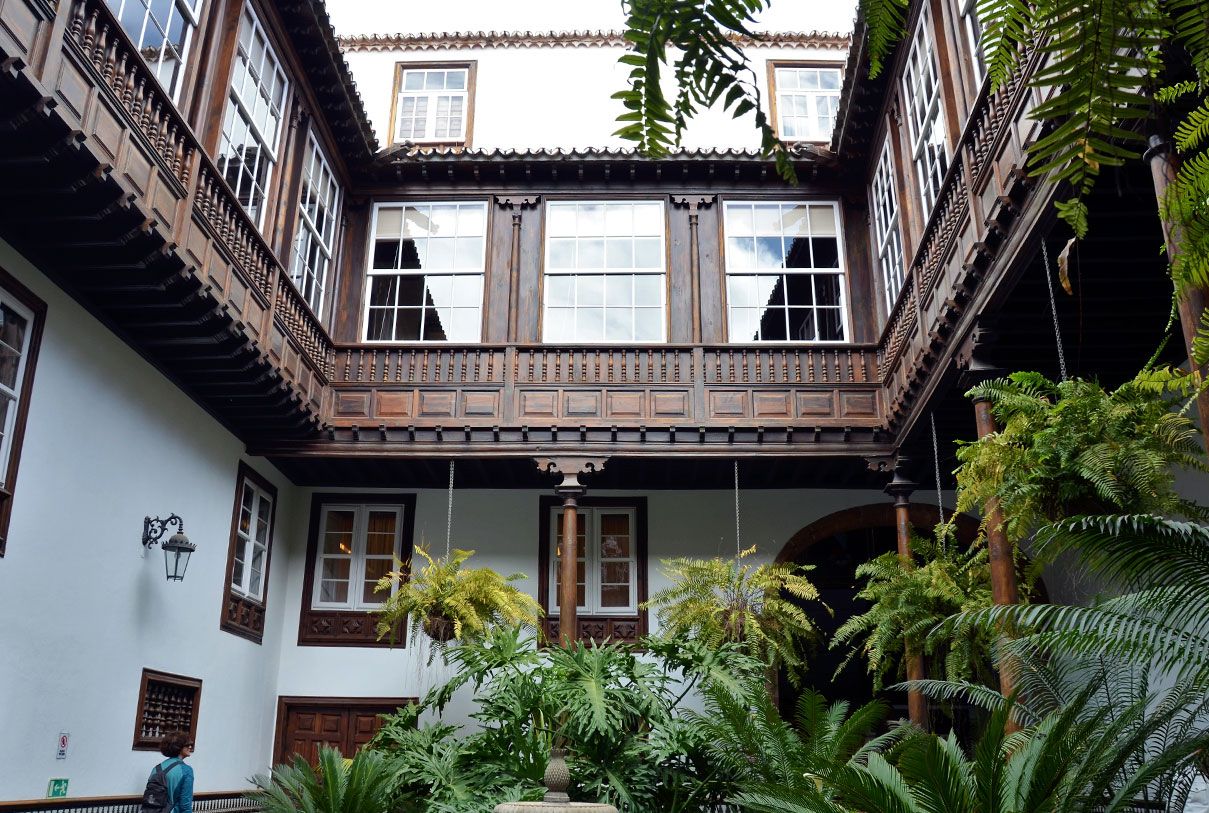 More about San Cristóbal de La Laguna