It is one of the oldest towns on the island of Tenerife, located in the north of the island.
It was founded in the late fifteenth century by the Genoese banker Cristóbal de Ponte, and its port soon became an important trading post with Europe and the Spanish colonies in America.
Garachico was partially destroyed in a volcanic eruption in 1706, known as the Trevejos, Garachico or Arenas Negras eruption.
As a result of this eruption and the arrival of the lava flows into the sea, very peculiar rock formations emerged on the Garachico coastline that have been used to create a unique bathing area, known as El Caletón.
Garachico's old town is very well preserved. It has cobbled and pedestrian streets, old mansions with typical Canarian architecture, squares and emblematic buildings such as churches and hermitages… Such is the case that in 1994 it was declared an Asset of Cultural Interest, also receiving the Gold Medal in Fine Arts for the artistic treasures that the town center treasures.
Today, in the town you can enjoy the sea, its architecture, its history, walks through charming streets and squares, and its terraces and restaurants with a very good gastronomic offer. In its surroundings and in the upper part of the municipality, there is also a place to enjoy nature and hiking trails.
How to get to Garachico?
The general north road crosses the town of Garachico. So if you go by car there is no loss, just drive along the north road until you reach the town.
To go to Garachico by bus you have the option of taking line 363 that connects Puerto de la Cruz with Buenavista del Norte.
If you are in a municipality in the south of the island such as Santiago del Teide or Adeje, the most comfortable and fastest option is to take a taxi, thus avoiding transfers and making the most of the day. The same if you are in a town in the north and you want comfort and speed, the taxi is a good option.
Weather for the next days
Garachico, Spain
More images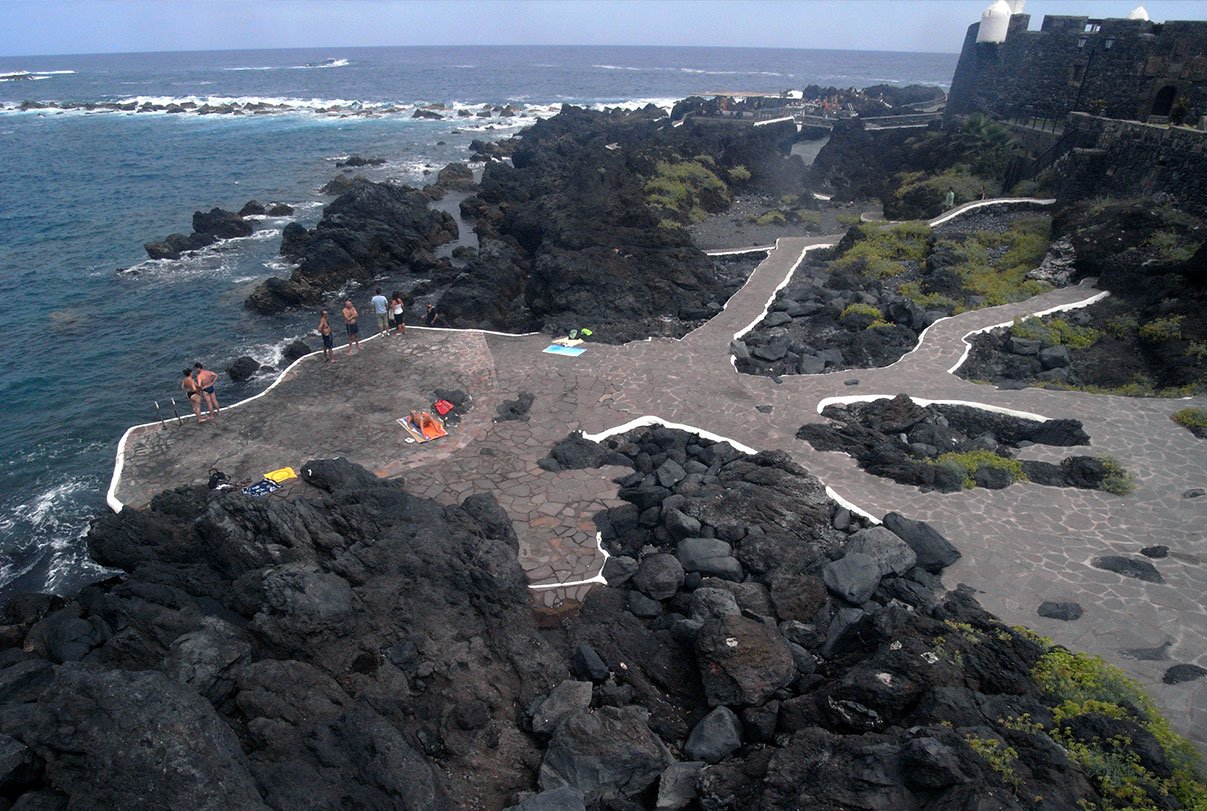 More about Garachico