El Caletón is a series of natural pools and puddles in the town of Garachico, in the north of Tenerife.
They are the result of the last eruption of the Trevejo volcano, which in 1706 buried a large part of the town. Upon reaching the sea, the lava flows formed these puddles and pools.
The area is full of rocks with capricious shapes that give the place a great attraction, both for tourists and residents. You also have impressive views of both the coastline of the northern part of the island, and the impressive cliffs that surround the center of Garachico.
In the summer months it is irresistible to take a good bath in one of these pools, with clean, fresh waters and surrounded by a unique environment.
To bathe you have both totally closed puddles, as well as accesses and exits to the open sea. Metal stairs and platforms have been provided to access and exit the bathing areas more comfortably.
El Caletón is located right in the town, next to the main road that crosses it, so the location and access to this area of the coast is quick and easy.
What services does El Caleton offer?
In the area you will find small walks, playgrounds and a kiosk where you can hydrate yourself, have a cocktail or have something light to eat.
Being in the center of Garachico, a few meters away you will find various types of establishments, such as restaurants, bars, supermarkets, souvenir shops, litter bins…
How to get to El Caleton?
The northern general road crosses Garachico and passes by El Caletón.
By car you can park in the parking lots on the road itself, or in the small streets of the town.
By bus you can take line 363 that leaves from Puerto de la Cruz, passes through Icod de los Vinos, Garachico and continues towards Buenavista del Norte.
Whether you are on the north side of the island or in the south, you can take a taxi to visit Garachico and take a swim in El Caletón. The northern and southern part of the island are connected by road and it is faster to take this road than to go around the island on the highways.
Weather for the next days
Garachico, Spain
More images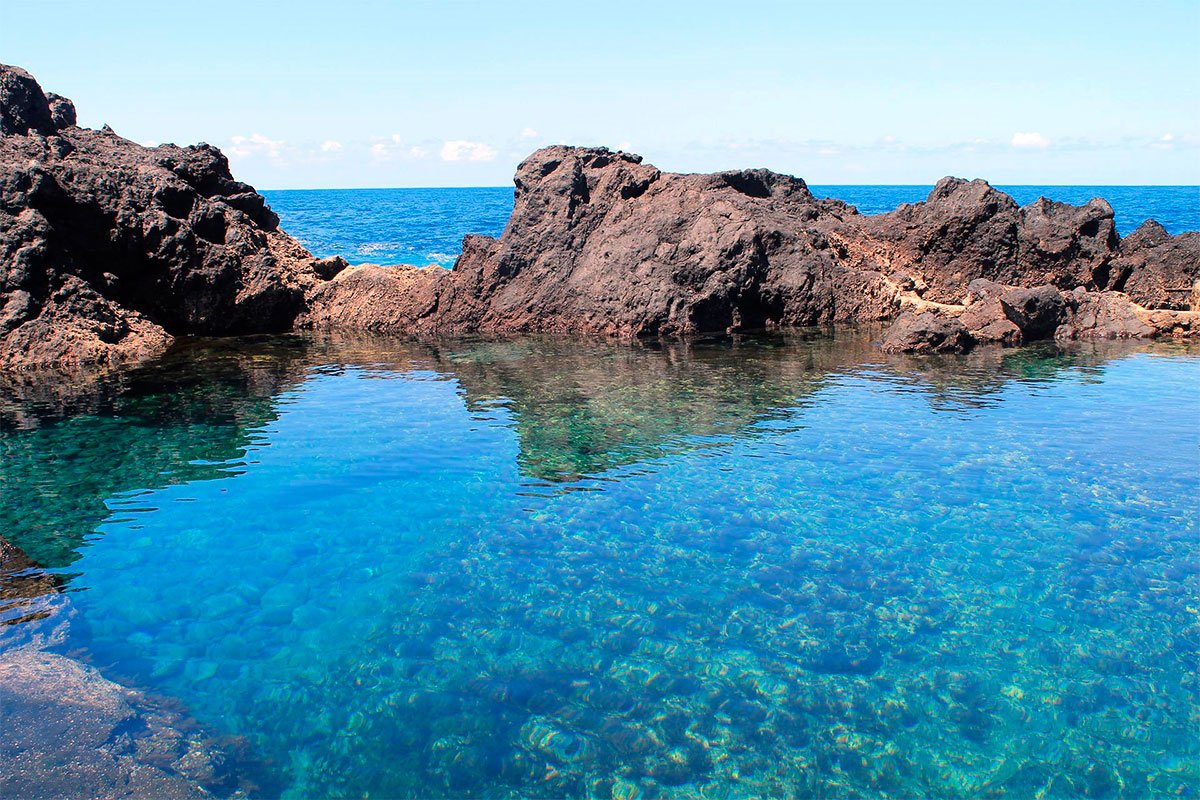 More about El Caletón of Garachico