Playa de San Juan is a population center belonging to the municipality of Guía de Isora, to the southwest of the island of Tenerife.
It is an old fishing village that in recent years has experienced a great awakening and tourist interest. Largely due to its beach, which, due to its proximity to the fishing port and the nearby breakwaters, has very calm waters, with hardly any waves and currents.
It is therefore a highly recommended beach for families, especially if there are small children.
The sand on the beach is dark, with sand in some areas. It has very comfortable access. Its calm waters. It has a large number of services. For all this, Playa de San Juan has been worthy of the Blue Flag distinction since 2012.
The town of Playa San Juan has a small promenade. Next to it and in the streets closest to the coast you can find a large number of bars, cafes and restaurants, some of them specializing in fish and seafood, as it could not be otherwise.
On Wednesdays there is also a market where you can buy handicrafts, textiles, antiques, among many other things.
Playa de San Juan is about 10 km away from the town center of Guía de Isora. In addition, a few kilometers away you can also find other beaches of interest such as Abama beach.
What services does Playa de San Juan offer?
On the beach itself you can find litter bins, showers, changing rooms, toilets, and a sunbed and umbrella rental service.
In the surroundings you have a large number of cafes, bars and restaurants.
You can also practice some water sports, such as canoeing or kayaking.
How to get to Playa de San Juan?
By car, the fastest and most comfortable way to get there is to take exit 87 of the southern motorway (TF-1), and leave the roundabout to take the TF-46 road that leads directly to Playa de San Juan. You can also leave the motorway at exit 88, and go down the TF-47 road to the town itself.
By bus you can take line 477, which connects the Adeje station with Los Gigantes and passes through Playa de San Juan, among other towns.
If you are staying or are in some other point in the municipality of Guía de Isora, or nearby places such as Los Gigantes, Adeje or Costa Adeje, the most comfortable and quick option to take advantage of the time is to go by taxi, since the roads have improved a lot and the journey from those places to Playa San Juan does not take much time.
Weather for the next days
Playa San Juan, Spain
More images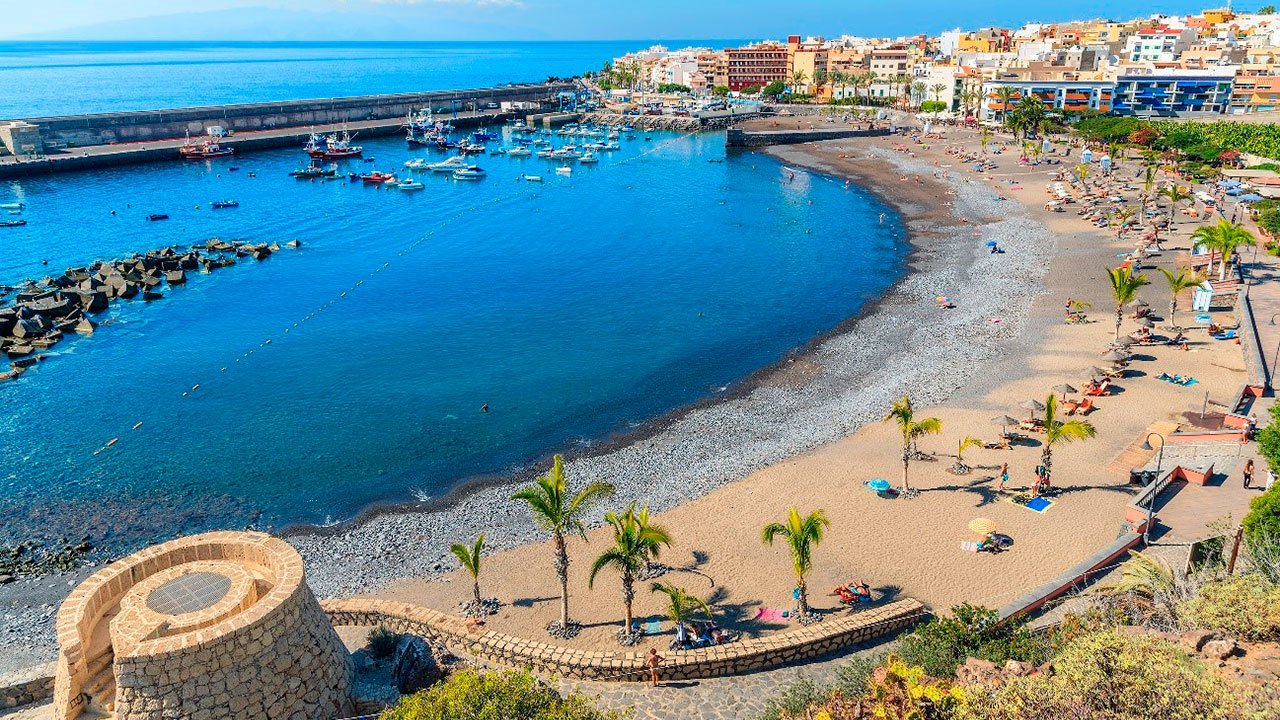 More about Playa de San Juan