Playa Jardín is a complex of 3 urban and family coves with black sand in the heart of Puerto de la Cruz, in the north of the island. It is made up of Playa Jardín, Playa Chica and Punta Brava.
This space was designed in the nineties by the artist and architect César Manrique.
Access to them is through corridors between stone walls, surrounded by gardens with a large amount of native flora and waterfalls.
They are located very close to the famous Loro Parque, one of the most visited and best valued zoos in the world according to TripAdvisor users.
The waves in the area are very strong. To soften the state of the sea, the beaches have been equipped with several breakwaters, which encourages bathing and invites you to swim in the areas located between the sand and the breakwaters themselves.
Even so, there are areas of open sea to encourage the practice of sports such as surfing.
Playa Jardín is 240 meters long and 40 meters wide. Playa Chica is 130 meters long and barely 10 meters wide. And Punta Brava about 260 meters long and 40 wide. All of them have access for the disabled and people with reduced mobility.
The complex is very popular and visited by both tourists and residents and families from the north of the island.
What services does Playa Jardín offer?
Being urban beaches, they have a large number of services, such as parking areas in their surroundings, access for people with reduced mobility, bars and cafeterias.
On the beaches themselves you can find toilets, footbaths and showers, litter bins, hammock and umbrella rental service…
How to get to Playa Jardín?
Being located in the heart of Puerto de la Cruz, getting to this bathing area is easy both by private or rental car, and by bus.
If you stay in other municipalities on the island, just take any bus line that goes to Puerto de la Cruz. Right in front of the beaches there is a stop through which interurban line 381 passes, which runs through areas of Puerto de la Cruz.
If you want speed and avoid looking for parking (the parking spaces have a very high occupancy) you can take a taxi, whether you are on the outskirts of Puerto de la Cruz or in other municipalities in the north of the island.
Weather for the next days
Puerto de la Cruz, Spain
More images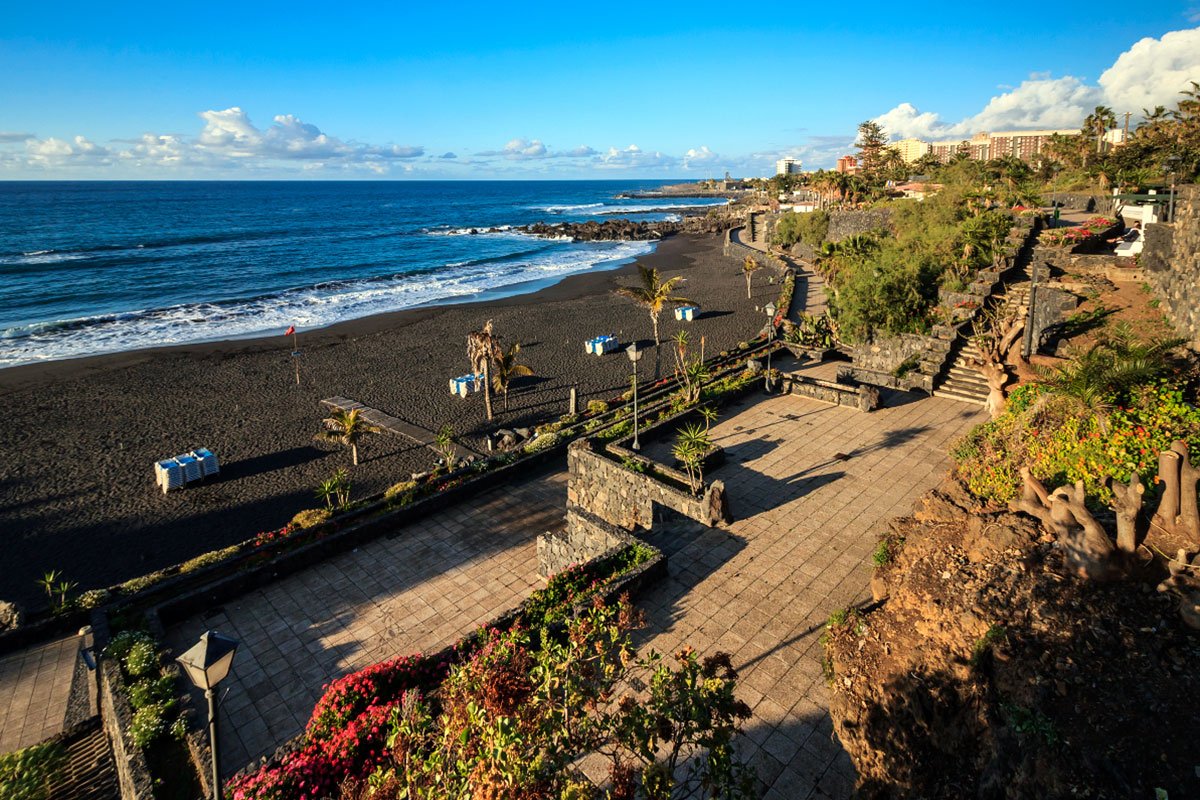 More about Playa Jardín