This maritime park is a leisure complex and saltwater pools in the heart of the island's capital, Santa Cruz de Tenerife.
Like Lago Martiánez in Puerto de la Cruz, this park is a design by the architect and artist César Manrique. We will be able to find some of his unmistakable wind toys.
The park has three saltwater pools with different shapes and depths, restaurants, solariums, terraces…
Inaugurated in 1995 and with a surface area of 22,000 m2, respect for the environment and typical materials of Canarian nature prevail, such as volcanic rocks and Canarian palm trees.
It is located on the coast of Santa Cruz, between the Auditorio de Tenerife, designed by Santiago Calatrava, and the Palmetum, a botanical garden specializing in palm trees.
The park is open almost every day of the year. It is ideal for spending a sunny day and bathing in salt water, whether with family, friends, partner, or alone.
It is frequented by local bathers, especially on weekends and holidays. As well as by crowds of tourists.
At the entrance you can also rent both sunbeds and umbrellas.
The price of a non-resident adult with a sunbed is around €5, and that of children €1.5. There are discounted prices for residents, and also vouchers for various tickets.
What services does the César Manrique Maritime Park offer?
The complex has bathrooms, toilets and dressing rooms, as well as access for people with reduced mobility.
You can enter food and drink from outside, although the park has kiosks and restaurants where you can buy drinks, snacks and something to eat.
It has showers and litter bins, as well as a security and lifeguard service.
There is the possibility of renting sunbeds and umbrellas.
Outside there is a large free car park with hundreds of spaces available.
How to get to César Manrique Maritime Park
By car you should head towards Santa Cruz, either by the highway to the north or to the south, and drive to the lower part of the city. You will see signs to the Maritime Park, or to the Interchange, Auditorium, Palmetum or Fairgrounds. Everything is in the same area. Right in front of the Maritime Park and the Palmetum there is a large parking area.
By bus, and regardless of where you are on the island, you can take any line that leads to Santa Cruz, since the Interchange is less than a 10-minute walk from the park.
If you are in the highest part of the city, in the suburbs or in another nearby municipality such as La Laguna or El Rosario, a quick option could be to take a taxi. You will be able to take advantage of the day to make various visits in the area apart from enjoying the park for as long as possible.
Weather for the next days
Santa Cruz de Tenerife, Spain
More images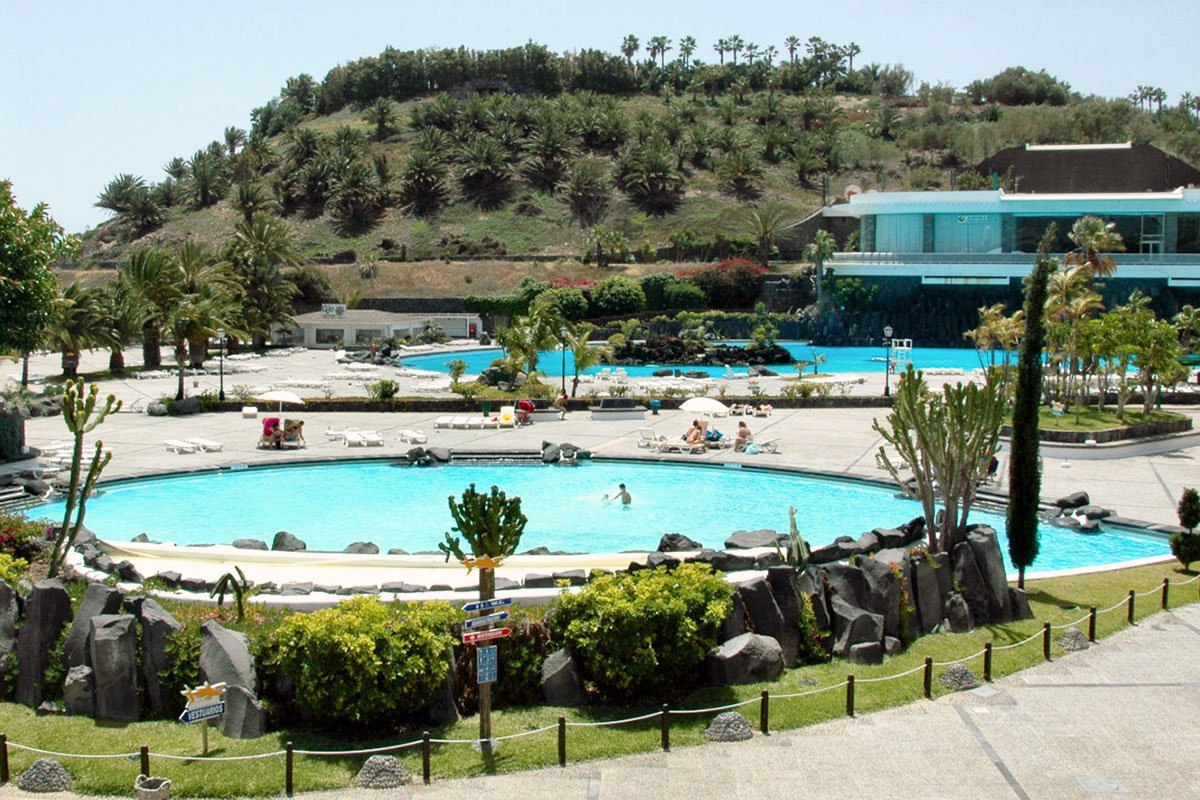 More about César Manrique Maritime Park