La Guarida del Pirata (The Pirate's Lair) is an adventure park with a pirate theme with various leisure, adventure, exploration and games offers, both for children and adults.
It is located in a rural area of Los Realejos, in the upper part of the municipality, surrounded by rural areas and farmland.
In their catalog of adventures and games, they offer 3 types of activities focused on children to enjoy as a family:
the pirate map, an exploration and puzzle-solving game, with more than 8,000 m2 to discover.
a pirate-themed role-playing game, designed for children between 8 and 14 years old, structured into several chapters with questions that must be answered to advance the story.
outdoor daytime escape game in which the family must explore a forest and discover the secrets and riddles posed. For children from 7 years old.
For adults they also offer 2 escape games which is actually the same story divided into 2 parts. Suitable for 2-8 participants from 14 years old.
More recently they have opened a new attraction: Falcon Experience. A 30-minute tour that recreates the interior of the lounge of the popular Millennium Falcon from the Star Wars universe.
They offer adventure excursions and games for children, as well as birthday celebrations.
La Guarida del Pirata offers ideal attractions for bachelor parties, birthdays, meetings and parties with friends, companies, etc.
The place is well decorated and decorated, in a magnificent environment, they have a bar/cafeteria and private parking for their clients.
What services does La Guarida del Pirata offer?
The center has several different activities and routes for exploration and games.
They offer parking for their clients, guides and instructors, a bar with a terrace, trash cans, bathrooms…
How to get to La Guarida del Pirata?
The quickest way to get there by car is via the Northern Highway (TF-5) and take exit 39 towards TF-320 Los Realejos. Continue along the TF-320 and go up Calle Los Cuartos. Continue until the TF-334 road (Calle San Benito / Av. Los Remedios), go up Calle El Sol and successive streets until the TF-326 (Carretera Palo Blanco) and continue along it until you reach the place, located on Calle Placeres. .
There is a bus stop right in front of the center. Line 330 passes through it, which runs through the municipality of Los Realejos, and line 337, which departs from the La Orotava bus station.
To save time and go directly if you do not have your own or rental car, we recommend taking a taxi from Los Realejos, La Orotava or Puerto de la Cruz.
Weather for the next few days
Los Realejos, Spain
More images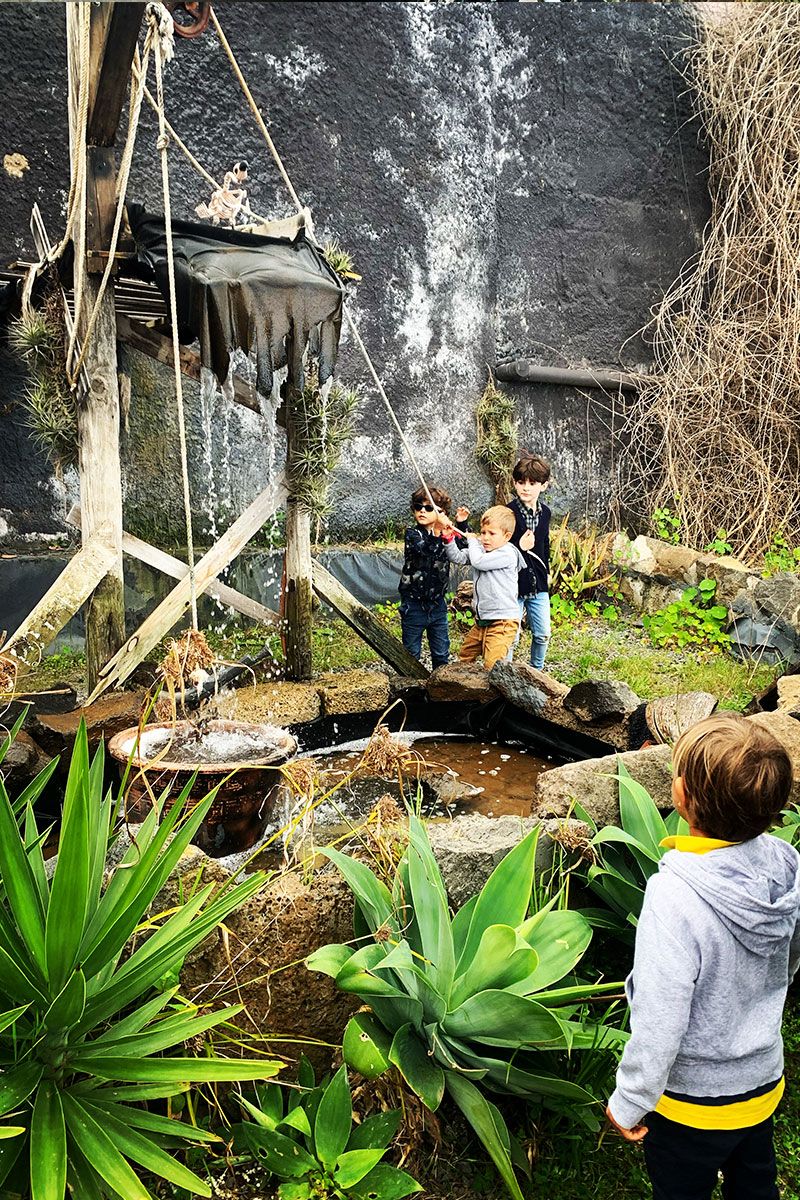 More about La Guarida del Pirata