Aqualand is a water park oriented mainly to families and children in the south of Tenerife, in Costa Adeje.
Originally known as Aquapark Octopus, the park has been open for more than 3 decades, being the first water park to open its doors on the island. Since then it has gone through several reforms, remodeling and extensions.
It has swimming pools and attractions for kids, family tours, slides to release adrenaline and relaxation areas and SPA. In total, the park has more than 16 facilities and attractions.
It has a dolphinarium in which they perform several performances a day. This show is unique in the Canary Islands and has been awarded by the International Association of Marine Animal Trainers as the best dolphin show in the world.
What services does Aqualand offer?
It has loungers and umbrellas available to its customers and users throughout the park.
You will find different bars and restaurants with a wide range of restaurants, such as pizzas, hamburgers and sandwiches, kebabs… as well as kiosks for drinks, ice cream and snacks.
They have monitors and lifeguards to ensure your safety and the proper use of the facilities.
Next to the entrance there is also a gift shop with personalized products and souvenirs that you can buy to remember your visit to the park.
It has bathrooms and changing rooms with showers.
In the area there are also different free public car parks, both at the front and at the back of the park.
How to get to Aqualand?
The park is located in Costa Adeje, not far from the southern highway (TF-1).
By car, you can take exit 74 from the highway and take the third exit from the roundabout in the direction of Av. Austria. Continuing down that street you will find the water park.
If you choose to use the bus, the best option is to go to the Costa Adeje bus station, and from there walk about 15 minutes to the water park.
To save you the walk and given the proximity to the Aqualand highway, one of the best options if you do not have a private vehicle is to take a taxi from one of the tourist centers in the south of the island (Costa Adeje, Los Cristianos, Playa las Américas…).
Weather for the next few days
Costa Adeje, Spain
More images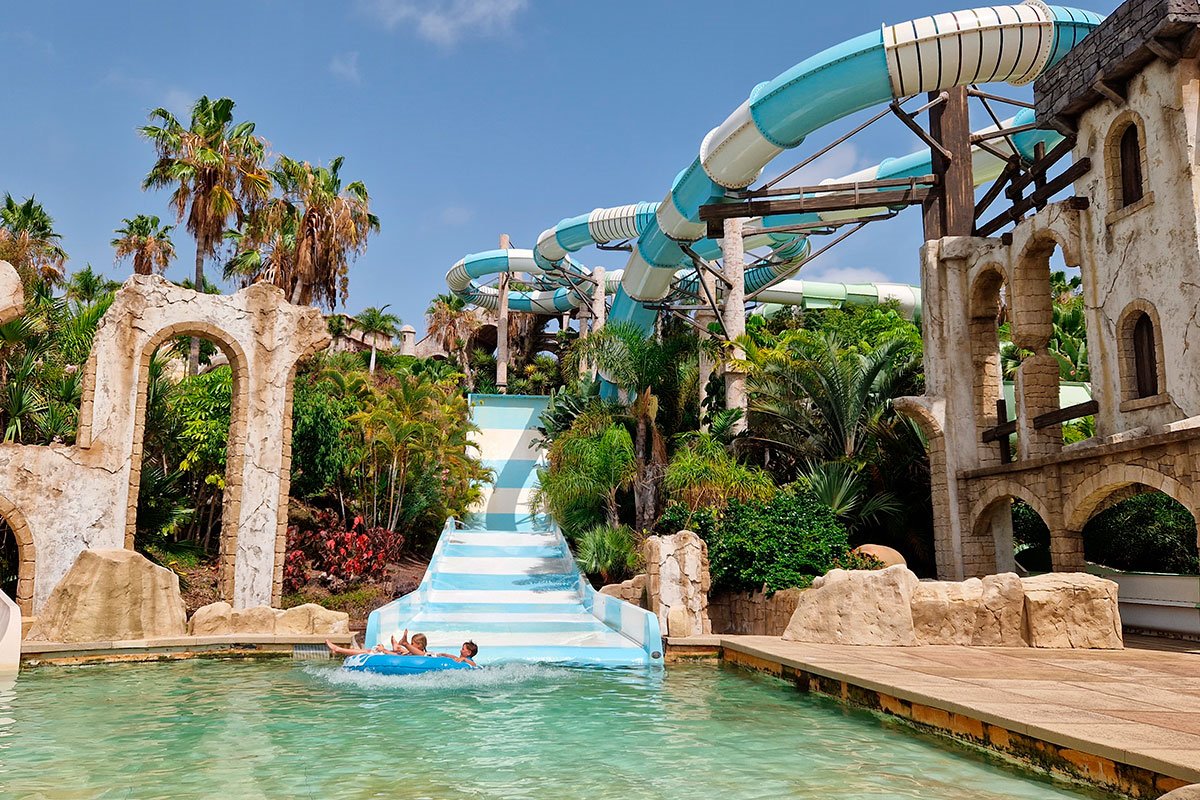 More about Aqualand Costa Adeje