The Anaga Rural Park is located in the Macizo de Anaga, in the northeastern part of the island.
A few minutes by road from both the capital (Santa Cruz de Tenerife) and La Laguna, is this great green lung, declared a Biosphere Reserve in 2013.
The park is an area of great landscape, natural and cultural relevance, made up of laurel forests, ravines, valleys, beaches, and small typical towns and hamlets, as well as paleontological sites.
In this massif there is a large network of official trails, of different lengths and difficulties, both for expert hikers and for families, and even routes adapted for people with reduced mobility.
With an extension that exceeds 14,000 hectares, the area is one of the main recreational areas of the island and one of the most attractive tourist attractions it offers.
In the park you can enjoy incredible landscapes, with geological formations such as roques (old volcanic chimneys) or dikes ("walls" in the middle of the landscape or path), cliffs or steep ravines.
In the highest areas you can find laurisilva forests that are more than 40 million years old.
In the coastal areas you can find incredible beaches with black sand and pebbles, such as Benijos, Roque de las Bodegas, Almáciga…
Throughout the entire massif you will be able to observe a great diversity of flora and fauna.
We recommend that you walk some of its trails, visit one of its villages or hamlets and taste some typical food in the village bar.
In the area known as Cruz del Carmen, you can find the visitor center where you will find information about the park, a small market, restaurant, apartments… It is the starting point, or passing through, of different routes and trails.
Apart from Cruz del Carmen, some of the most popular areas are Taganana, Taborno, Los Batanes, Pico del Inglés, El Bailadero, Chamorga, Afur…
How to get to the Anaga Rural Park?
By bus, and starting from Santa Cruz you can take line 945 to go to San Andrés and Playa de Las Teresitas. Or line 947 that goes to Chamorga and passes through various enclaves such as San Andrés, El Bailadero, Lomo Bodegas or La Cumbrilla.
From La Laguna you can take line 076 or 077 that go to Afur, stopping at Cruz del Carmen. Lines 273, 274 and 275, which are destined for towns and hamlets such as Las Mercedes, Los Batanes or Taborno, all of them passing through Cruz del Carmen.
By car there are mainly two access roads. From Santa Cruz to San Andrés, and from there you will find a road that goes up to the park. From La Laguna, in the direction of Las Mercedes, and continue climbing towards the summits. You will immediately arrive at Cruz del Carmen.
Another possibility, especially if you plan to do a trail that starts in Cruz del Carmen or in a mountainous area and ends up on the coast or at another totally different point, is to use a taxi to get to the starting point, and agree to pick up at the destination you have planned.
More images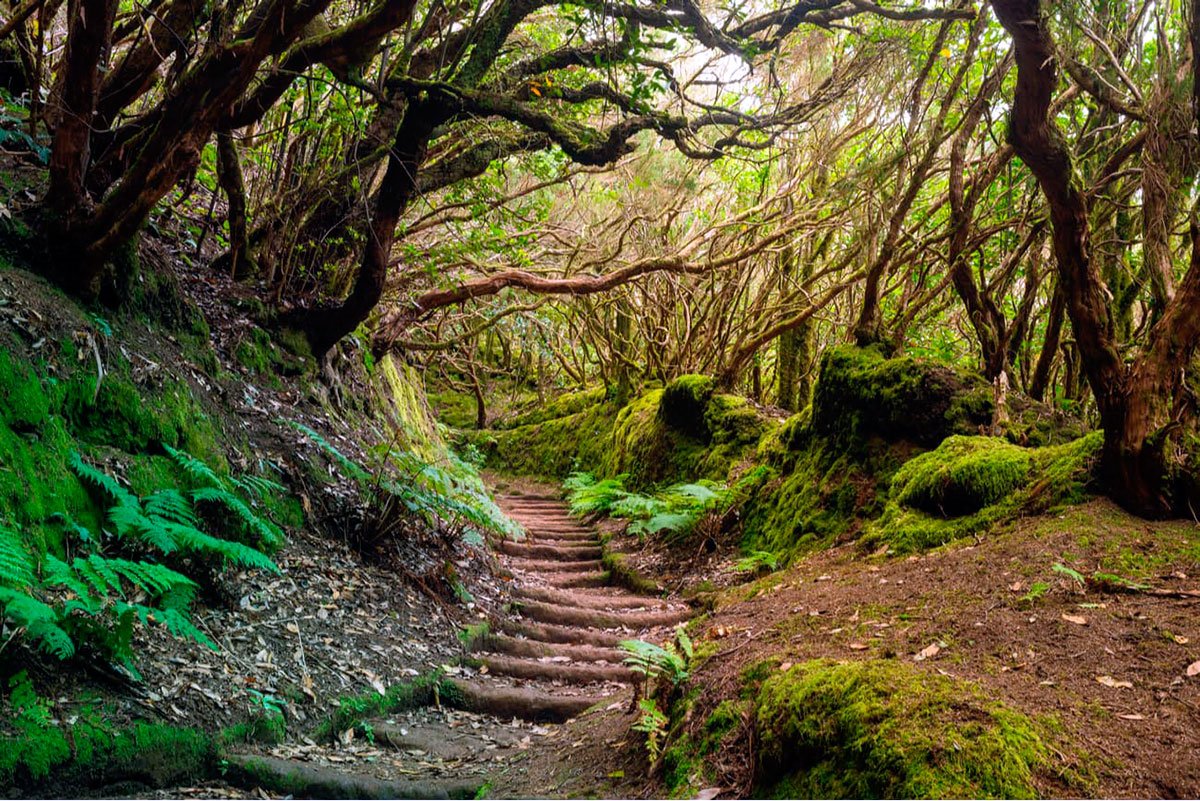 More about the Anaga Rural Park