La Jaquita beach is located in the town of Alcalá, belonging to the municipality of Guía de Isora, in the south of Tenerife.
It is a semi-urban beach of black sand, divided into several coves that can be easily accessed through a promenade.
Next to the beach we can also find some natural pools, making this part of the Alcalá coastline a wonderful bathing area with multiple options.
The beach is located near the Palacio de Isora hotel, on the outskirts of Alcalá, surrounded by banana plantations.
All this part of the coastline offers more than 500 meters of length suitable for bathing, and an approximate average width of 15 meters on the beaches.
At low tide, the natural pools are barely deep, so if you go to the area with the intention of enjoying them, make sure that the tide is at a medium-high level.
This area generally enjoys very good weather. Relatively calm waters and spectacular sunsets that you can enjoy from the beach itself or from the promenade that crosses the coast.
What services does La Jaquita beach offer?
The beach has access for the disabled and people with reduced mobility.
On the beach or its surroundings we can find litter bins, footbaths, showers, changing rooms and bathrooms.
Nearby there is a kiosk-bar and a tourist office.
On the beach there is a rental service for sunbeds and umbrellas.
Walking in the direction of the center of Alcalá, a 10-minute walk from the beach, you can also find various bars and restaurants.
How to get to La Jaquita beach?
The beach is located in the immediate vicinity of the Gran Meliá Palacio de Isora hotel.
If you go by car you should go to the town of Alcalá and park in the surroundings of this hotel. To do this, the fastest way is to take the TF-1 southern highway, and take exit 87 towards the TF-46 in the direction of Playa San Juan – Alcalá.
By bus you can take line 473 from Los Cristianos or line 477 from the Costa Adeje station, or lines 493 or 494 from Guía de Isora. There is a stop near the Gran Meliá Palacio de Isora hotel. From the bus stop to the beach there are about 600 meters away, less than 10 minutes on foot.
If you want to avoid parking problems or depend on the schedules and bus connections, you can take a taxi from any municipality in the south of the island, and you can get off right near the promenade that gives access to the beach.
Weather for the next days
Playa San Juan, Spain
More images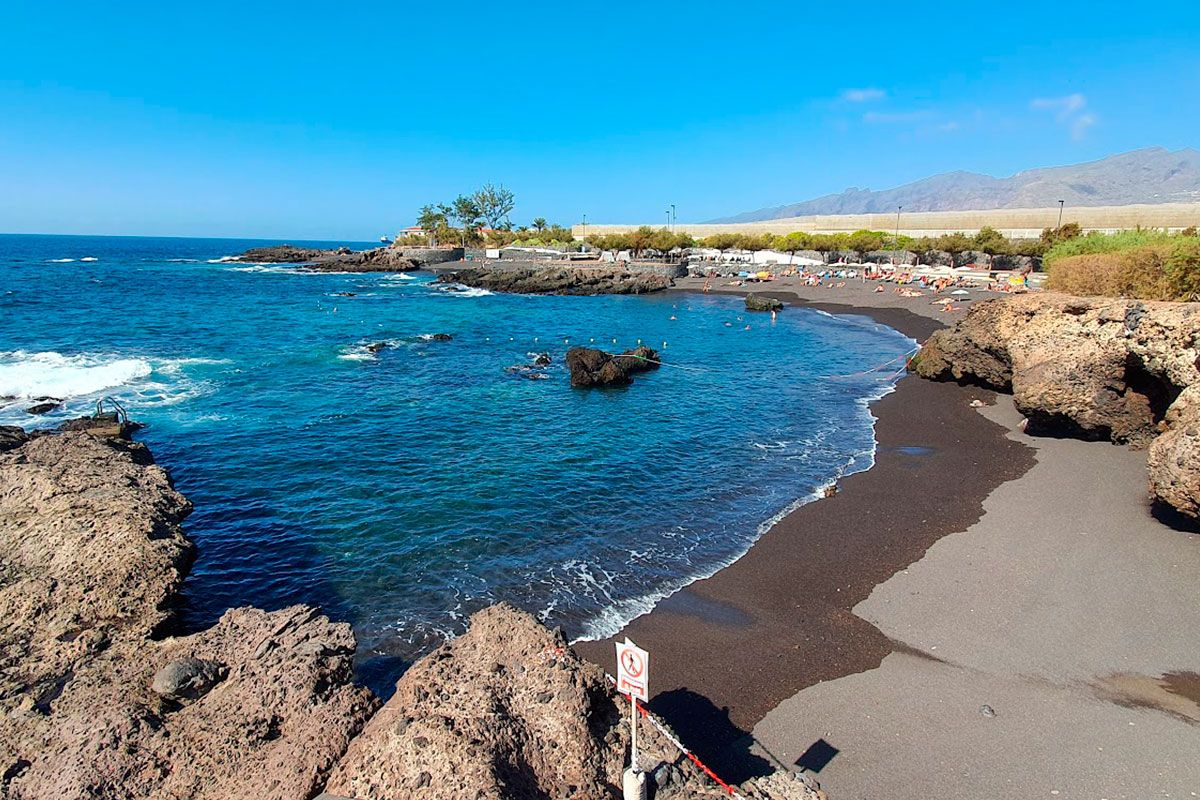 More about La Jaquita beach